ABOUT US.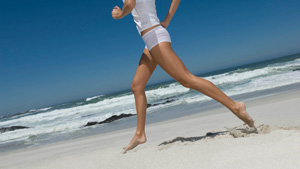 BLBTRAINING was founded by Brandon L. Bender in 2004, with the main focus of helping individuals achieve their specific health and fitness goals, while at the same time maintaining affordability and convenience.
BLBTRAINING offers a variety of fitness training programs; Individual Personal Training, Group Personal Training, Sports Performance Training, Classes (Fitness Bootcamp and Group Fitness Training), and a Corporate Wellness Program for ALL ages and ability levels.
Each program incorporates safe and effective nutritional guidelines along with exercise plans using a variety of training philosophies and techniques, developed through years of experience, to assist in meeting the needs of different individuals with varying goals.
Regardless of the program, Brandon makes it a priority to educate, motivate and support each individual as they are led through a series of progressive goal-based steps toward success.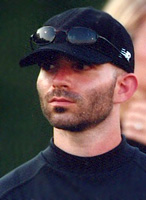 EDUCATION AND CERTIFICATIONS.

CONCORDIA UNIVERSITY.
• Bachelor of Arts – 1998
• Double Major: Exercise Science & Fitness Management/Graphic Arts
ILLINOIS VALLEY C.C.
• Associate in Science – 1996
• Major: Pre-Physical Therapy

NATIONAL ACADEMY of SPORTS MEDICINE.
• Certified Personal Trainer – 2000
AMERICAN RED CROSS.
• AED / adult, infant and child CPR / First Aid
Background Synopsis.

In college, Brandon participated in
varsity football
,
baseball
and
track
. After the 1997 football season, he was honored as
Scholar/Athlete of the Year
. Just previous and subsequent to graduating,
Magna Cum Laude
, in 1998, he had an opportunity to work for some of the nation's largest and most recognized institutions attaining invaluable experience, both personal and professional (see below). Specifically, gaining a wide variety of experience in the Health & Fitness field, ranging from corporate fitness to cardiac rehabilitation to strength & conditioning. Prior to establishing BLBTRAINING in 2004, highlighted stints included serving as
Director of Corporate Fitness
for Zurich American Insurance Co. (headquarters), managing both Zurich North America and Zurich Life corporate fitness center sites,
Sports Events Coordinator
and
Health & Fitness Editor
for world-renowned ad agency Leo Burnett USA and working along side Northwestern University's
Football Strength & Conditioning Team
during the tenure of highly touted Head Coach, Gary Barnett.
In 2008, while continuing to devote the majority of his time to BLBTRAINING's fitness training programs, Brandon joined the football coaching staff at North Central College in Naperville, Illinois. He served as an Assistant Defensive Backs/Special Teams/Speed coach. And helped the North Central College football team to an undefeated regular season (10-0), conference championship, national playoff berth (regional #1 seed) and their highest National Ranking (#2) in school history.
Currently, Brandon remains steadfast in helping individuals, by way of BLBTRAINING's fitness training programs, reach and maintain their specific health and fitness goals, and will continue to do so into the foreseeable future.

PROFESSIONAL EXPERIENCE AND TRAINING.
ABBOTT LABORATORIES.
North Chicago, IL
ANDERSEN CONSULTING.
St. Charles, IL
BODY DYNAMICS, INC.
Hinsdale, IL
LEO BURNETT USA.
Chicago, IL
NEWSOME PHYSICAL THERAPY.
Naperville, IL
NORTH CENTRAL COLLEGE.
Naperville, IL
NORTHWESTERN UNIVERSITY.
Evanston, IL
PRECISION FITNESS, INC.
Naperville, IL
WESTLAKE COM HOSPITAL.
Melrose Park, IL
ZURICH AMERICAN INSURANCE CO.
Schaumburg, IL